Dolly Lowery, Excelsior mother and CEO of the Minnetonka company Kinuu, developed BrainyAct after seeing a need for an affordable treatment for children who have an attention deficit hyperactivity disorder, autism spectrum disorder, dyslexia, sensory issues or emotional behavior disorders.
"I have a son with severe dyslexia and I spent about 10 years in clinics where I noticed that there wasn't an affordable and effective way for families to access care," Lowery said.
After 1,200 clinic visits to help her son, Lowery, who's a researcher and IT sales professional, began thinking of ways to find more affordable options for children with learning disabilities. Then one day, while cooking dinner, she suddenly thought a video game could be the solution.
In 2014, Lowery launched the company Kinuu and sought the help of Dr. Nelson Mañé D.C., M.D., an orthopedic doctor from Tampa, Florida. Dr. Mañé has a specialty in neurobehavioral and vestibular disorders and functional medicine.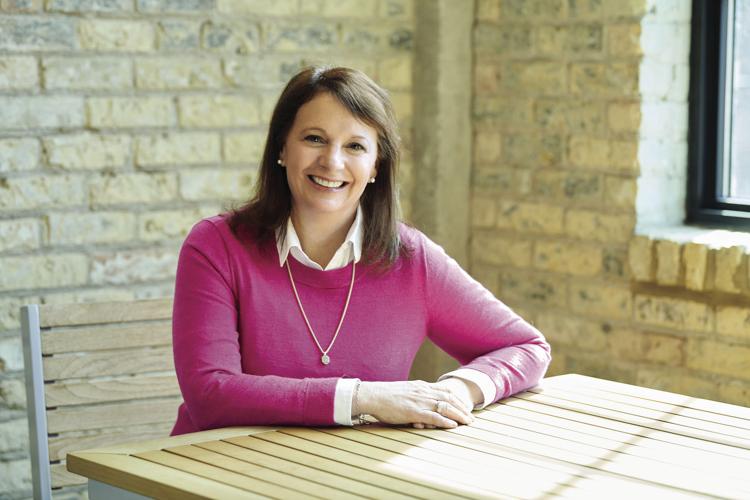 Together Lowery and Mañé developed BrainyAct, which is a series of interactive video games that help improve childrens' brain imbalances and motor-sensory abilities, leading to classroom success.
BrainyAct is a game for 6-14 year olds but could also be used by teens and adults.
BrainyAct stimulates under-connected pathways in the brain and creates synchronization between the body and brain through repetition and frequency.
"The whole thing about brain training is that insurance will only cover once a week, but kids need this training three times a week in order for those changes to integrate," she said. "It's like with any learning. We have to do it repetitively in order to really learn it."
The game works by stimulating children's upper and lower brain functions by testing their balance, gross motor skills, timing, rhythm, vision, perception, visual and auditory memory and cognitive, behavioral and academic skills.
"By repeatedly playing the games, kids improve their cognitive abilities, which has resulted in better language skills, improved handwriting and stronger gross and fine motor skills along with better balance and coordination," Lowery said. "One in 15 kids face ADHD and dyslexia and one in 68 face autism spectrum disorders. BrainyAct offers hope for these kids and works the undeveloped portion of the brain that is critical to their growth and development."
Children use BrainyAct for up to 40 sessions. The full-body, motion-sensory game does an initial test to examine a child's motor, physical and learning skills. Then the games in BrainyAct are specifically tailored to help the child in areas where they may be struggling.
BrainyAct is also competitive and allows children to compete against their own scores or other children involved in the program.
"BrainyAct is a very interactive and instantaneous and the children enjoy playing BrainyAct because of the graphics and competitive features," said Lynae Peterson of Minnetrista, Kinuu's customer experience and marketing manager.
Lowery said that BrainyAct helps improve overall academic performance, speech, self-confidence, handwriting, motor planning, social kills, memory recall and concentration.
"The difference between popular therapies out there is that they focus on the academic and behavioral…whereas we work out the whole body and all motor and sensory skills," Lowery said.
Ten-year old Brayden has been using BrainyAct for the past month to help improve his learning skills. "BrainyAct is really fun and challenging," he said. "It has really helped me focus more."
"Seeing how far our kids, who have used BrainyAct, have come gives you hope for all the other families out there and we have the potential of making a difference for all or them," said Peterson.
BrainyAct has already done three pilot studies in Waconia, Chicago and Mount Sinai Hospital in New York City. The video game is now going to market.
At the Kinuu headquarters in Minnetonka, they have six game stations and five coaches. Many of the coaches joined the company with the desire to help children with learning disabilities after seeing friends or family members struggle with similar disorders.
"It has been very rewarding to see kids who have learning disabilities grow, advance and really believe in themselves," said Coach Sam Kroening of Plymouth, who will be a junior at St. Louis University in Missouri.
Lowery's son Christian, who's a junior at Marquette University in Milwaukee, said he was inspired to join Kinuu as a coach after attending his brother's clinic visits for dyslexia. "I really enjoy coming into this clinic and seeing these kids make real strides and changes to their lives," he said.
Lowery said that she is hoping to modify the BrainyAct game to help Alzheimer's and dementia patients. The company would also like to expand by adding more locations and providing the game in homes and schools.
Kinuu is currently looking for 125 families to be a part of its BrainyAct's program at the Kinuu headquarters at 16202 Hwy. 7, Minnetonka.
BrainyAct costs $895 for 40 sessions or approximately $23 a session, with installment payments available.
To learn more, visit kinuu.com or call 952-444-2808.